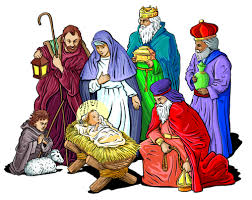 Since returning from Christmas Break, 3rd Grade has accomplished quite a bit in a short amount of time!  Star Testing in both Reading and Math showed tremendous growth among ALL the students.  Great job 3rd Grade!!!
Our new read aloud, Poppy by Avi, has been a "nail biter" to say the least!  The genre of fantasy is delighting both the boys & girls alike.  Predicting what may happen next has proven to be our favorite CAFE Menu reading strategy.  Students are especially excited to dissect owl pellets once we finish the book.  They would like to better understand one of the main characters, Mr. Ocax, who just happens to be an owl and pellets are often referred to in the text.
In Science, students are learning about why plants grow flowers.  Our labs have involved making paper flowers and pollinating them with homemade bees made from pipe cleaners.  As the bees buzzed in the classroom, they flew from flower to flower delivering pollen from other flowers.  They got the job done splendidly!  Students also dissected lilies to get a closer look at the parts of a flower.  We look forward to growing our own flowers in the weeks ahead!
In Writing, students are working on an Informative piece about how water reaches the ocean and why some water doesn't make it there.  Students spent time learning about brooks, streams, and rivers as well as puddles, ponds, and lakes.  Do you know the lowest part of the planet?  You'll have to read our published pieces to find out!
We celebrated the Ephinany with an All School Mass celebrated by the TK, Kindergarten, and 1st Grade.  The students enjoyed the children reenacting the Three Kings presenting their special gifts to Baby Jesus.  The children did an amazing job reading scripture, bringing up the gifts, and praying through song.  It's a Mass SMA always looks forward to!
2019 is off to a GREAT start!!!