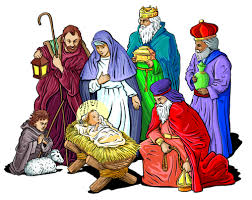 3rd Grade is looking forward to learning about the season of Advent which helps us to prepare for the coming of the Son of God. Students will be participating in an Advent Reconciliation as well as learning about the Saints honored during Advent.
In Reading, students will learn about similes, metaphors, and personification.  Illustrations will be drawn to showcase familiar idioms.  Literature such as Owl Moon, Scarecrow, and Crazy Like a Fox will support the student's understanding of this standard.  Students are also excited to begin our next Read Aloud, Poppy, by Avi.  Our Read Alouds support our Cafe Menu strategies in comprehension, vocabulary, accuracy, and fluency.
In Math, students will "dive deeper" into time by focusing on elapsed time.  Judy clocks will be used as tools to aid in this skill, especially when solving word problems involving application of time.
Word Study continues with learning new vocabulary words, prefixes, & suffixes, as well as studying verbs.  Contractions are our next focus, and they will also be looked at more closely during spelling.
Informative Writing continues with writing to inform the reader about an animal students know a lot about.  Then students will share what they are doing in school to meet our School Wide Learning Expectations.  Graphic organizers are used to organize the student's thoughts and they will continue to revise & edit their writing prior to conferences.
In Social Studies, students will continue learning about the CA Indians, specifically, groups of today.  Government on reservations will be looked at closely and compared to our government.  Students will also be finishing their videos of the CA Indians from various regions which they had begun prior to Thanksgiving break.
3rd Grade has a lot to do in the next 2 1/2 weeks!