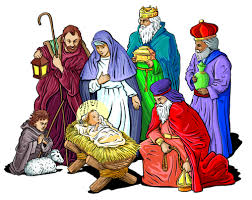 and the Advent Season begins… 3rd Grade will "be vigilant,"  recognizing Christ coming into our lives each and every day.  We will love one another and spend more time with God through prayer during this Advent Season.  O, Come, O Come, Emmanuel!
3rd Grade has been learning about character traits in Shared Reading.  Specifically, the difference between internal and external traits.  The text Miss Rumphius provided students with an opportunity to distinguish between the two types of traits.  Ruby Bridges is another text in which students can identify how the main character's actions contribute to the sequence of events.
We are currently reading The Hundred Dresses by Eleanor Estes for our Read Aloud.  It is a moving story that teaches the students about forgiveness.  So appropriate for the Advent Season.  3rd Grade will be participating in an Advent Reconciliation Service to seek forgiveness from God.  We too can forgive others who have wronged us and through this classic short novel, Wanda will be a great example of how it is done!
The recent winter storms have been just what 3rd Grade needed for our current Earth Science Unit!  Students have been predicting storms by looking to the skies.  Will it storm?  Well, look at the clouds!  Is it a cumulonimbus cloud?  A stratonimbus cloud?  If so, rain is on its way!  Students made Storm Spotter's Guides which included sketches of various types of clouds to assist them in gathering data for their weather journals.  We can't wait for the next storm to blow in!